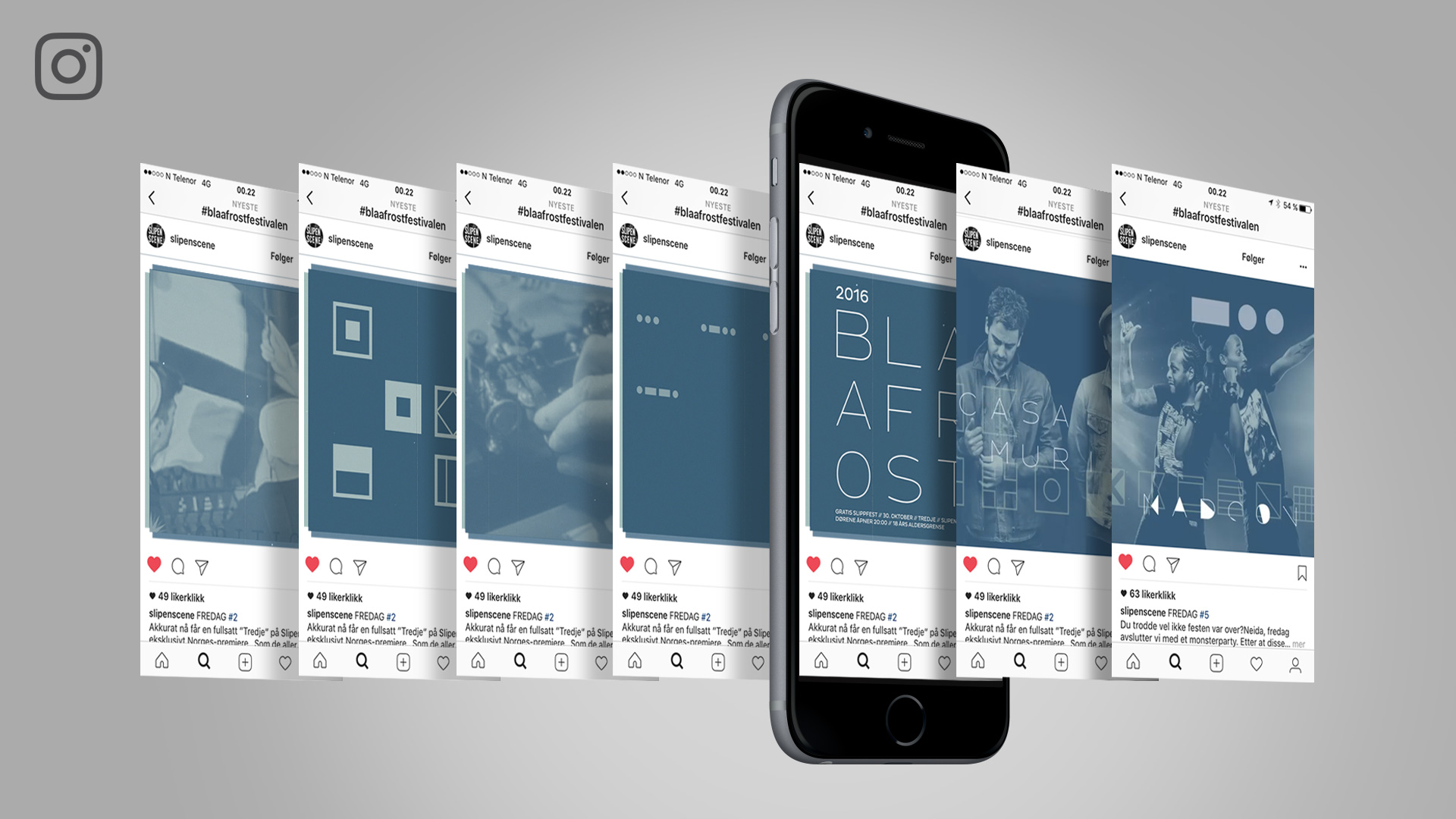 A fallen giant comes alive.
Background:
Far north, deep within a dark and mountainous fjord, lies Slipen – a large shipyard, worn and weathered, laden with history. It once was the pulsating heart of one of Norway's largest ship building enterprises. Then industrialization sent workers home and the local economy for a nosedive. Slipen was abandoned, the lights went out and the machines started gathering dust. 

That is, until a bunch of music lovers awakened the rusty giant in 2006. 

Welcome to Rognan. A small village in the Saltdal municipality in Northern Norway. Home of the Blåfrost (blue frost) festival, a local music fair that all of a sudden became a national happening.
Task:
A new festival identity for 2016
.
My mission was to further develop the festival's identity by linking it even closer to the shipyard's rich history. This was achieved by using maritime symbols and language (flags and morse) to create messages for the festival's marketing. 

Objective:
Surprise and engage.
We created an interactive experience for festival participants by exposing them to posters that responded when walking by. Six sensor-controlled posters were equipped with smoke machines and lights. Triggered by movement, a tiny computer released smoke from the posters and turned on the frosty blue light.

All visual elements and symbols were also used on the festival's digital platforms (website, Instagram etc).